"When an opportunity comes to you, grab it and stop thinking that you are an opportunist. What you asked is what Supreme sends. Be Guilt Free. Accept." – Niraj Mancchanda
Numerology is one of the most ancient and mystical art forms for understanding our evolution within cycles – personal, planetary & cosmic cycles of creation.
At birth, our Soul Star is imprinted with a numerological blueprint (birthdate, birth time, name etc…..) that creates a resonance, a frequency potential of our Soul. When we understand the meaning and energetic significance of the vibration of numbers, we are empowered to make conscious choices within our lives, community's and the world at large. We have the power to transcend the illusion of the ego (personality) and to blossom into the full potential of the Soul (Spirit).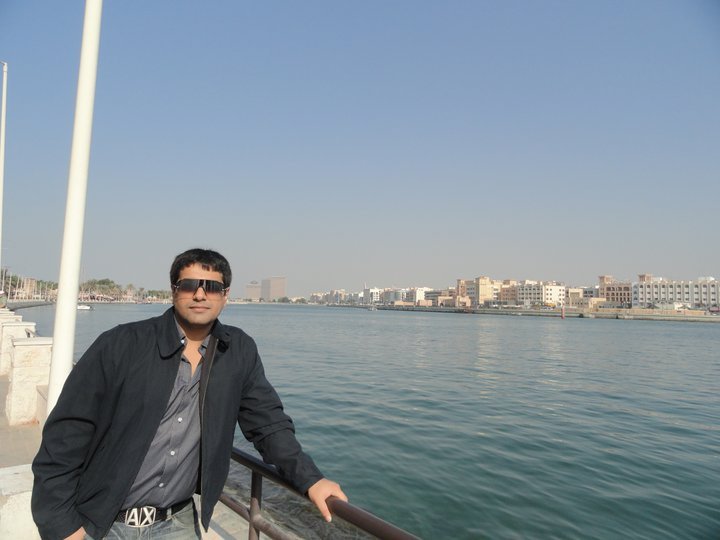 STYLE HEURE has had the pleasure to have secured a short interview with Niraj Mancchanda who is world renowned and recognized as one of India's leading numerologists, handwriting and signature specialists.  Over the years, he has been Bollywood's numerologist, an exciting workshop leader and a frequent guest on radio and TV talk shows. He has played a consultant role to a number of Bollywood Actors, Directors, Film Makers, Producers, TV Stars, Models, and Musicians in India. Niraj has titled films like Krrish and Heyy Babyy. Some of the celebrity clients to his name are Govinda, Rakesh Roshan, Vipul Shah, Sajid Nadiadwala, Anu Malik, Meet Brothers and many more.
Living life with numbers is like breathing air to numerologist Niraj Mancchanda. The intuitive talents that aid him in developing and interpreting numerology charts is ingrained in his every cell and entwined into his DNA.
How did you first become interested in numerology?
A friend of mine Shri Vijayendra Ghatge once gifted me a book on numbers and suggested I change the spelling of my name to Neeraj instead of Niraj. I studied the book and realized what was written, was actually happening in my life, so I decided to study more on numerology. This went on for about two years and I then accepted that numerology is a brilliant science of numbers and thus decided to add an extra 'c' in my surname. From that day I spell my name as Niraj Manc'c'handa.
How did you make it into a career?
I used to help friends with new signatures, new spelling names and company names and one day someone made fun of numerology. I decided, that, I would now charge for my services and thus it became my profession.
What do you think is the most powerful thing about numerology?
Your date of birth is a number and that cannot be changed. Your name comes to  a number, each alphabet comes to a number. Thus once alphabets added or deleted to a name changes the number, this changes your vibration. As each number is denoted to a planet. That planet activates its positive side. Also as each total of a name comes to a compound, each compound has its meaning.
Example 10,19,28,37 – if you get all these compounds to a single digit it comes to number 1, but each compound gives a different effect.
10=1+0=1, 19=1+9=10=1+0=1 , 28=2+8=10=1+0=1 , 37=3+7=10=1+0=1.
What's one thing people may not be doing that they should when it comes to using numerology in their lives?
They should use their lucky numbers and dates and avoid dates and numbers which are not lucky for them.
Do you believe changing a name or signature can realign the scattered energies within us? More specifically, can this change/alter our luck?
Signature is directly connected with the brain, and thus our personality. The brain transmits its instruction via the motor nervous system for the hand to carry out. This expression is a mixture of conscious thought and unconscious automatic responses learn as part of the stimulation. So changing of signature changes our mind and outlook towards life.
Name/Company name enhance luck, so if you are to earn $100 you might end up earning $150 whereas if you are to lose $100 you might lose $25, so numbers are a great boost for success.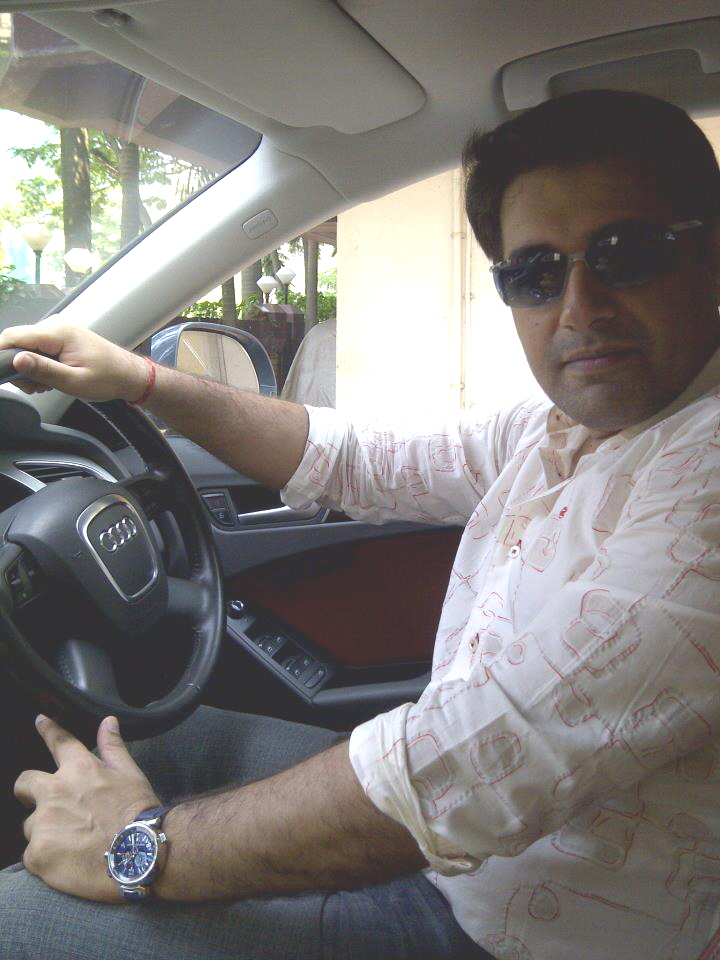 Numerology according to one's date of birth or numerology according to one's name – which one is more effective in your opinion?
Your number is the day you are born, and each alphabet is a number, so the name number has to be in sync with date of birth.
Example: I am born on 27th Oct so I am number 2+7=9. My spelling of my name originally was Niraj Manchanda, Niraj comes to number 10, Manchanda comes to number 29 = 10 +29 = 39 
As I have mentioned each compound has its own meaning, number 39 was a good compound but not a great one. Also the surname Manchanda = 29 is a very average number. Thus I added an extra 'c' in surname and made it to number 42. Niraj = 10 + Mancchanda = 32 = 42 . Now all three compounds are perfect. The change of vibration made my hobby into my profession.
What are some of the main features of numerology that you find are the most important?
The compounds of each name changes your success. Example: number 42 is one of the strongest numbers in series of 6 where as number 51 can create sudden enemies and number 87 can ruin you completely. 42 = 4+2=6 , 51 =  5+1=6, 87=  8+7=15=1+5=6.
How would you describe a typical person seeking your services?
Anyone who is looking for success in life and wants to get their name in harmony with their date of birth, is a seeker. 
What goes wrong when some of your celebrity clients, despite your numerology advice are not achieving that super success status or desired effect?
Remember numerology enhances success. Your life success is your HOROSCOPE/BIRTH CHART. If your Mahadasa is good you will be successful and numerology will take you to new levels of success. If your Mahadasa is bad then numerology will cut down the bad effects.
Would you like to reveal what is in store for Bollywood and for the celebrities in Bollywood?
If you notice many big films have flopped in 2014, this is because on world level (astrologically) many planets are disturbed. Once Jupiter shifts to Leo by 14th July 2015, good things will begin.
Please tell everyone a bit about yourself and your site, and anything else, you'd like our readers to know about you?
Beyond Karm www.nirajmancchanda.org
Niraj Mancchanda (Numerologist, Graphologist and Metaphysics Practitioner)
Entered 11th Year From 14th Oct 2014 as a Professional Numerologist & Graphologist and
6th Year as a Metaphysics Practitioner
"One day everyone will have Soul Depart, so during the journey of LIFE why hold GRUDGES, ANGER, and various lower emotions and carry forward all for future LIFE. Why not just forgive, be happy with peace love with yourself and others and balance all Karmas in this LIFE. ( You meet same people from past LIVES to balance Karmas and if you still chose to hold grudges and not forgive then it's never ending)." – Niraj Mancchanda
Some Famous Celebrities who have consulted: 
ACTORS: Hrithik Roshan, Kareena Kapoor, Karisma Kapoor, Eesha Koppikhar, Vivek Oberoi, Vijayendra Ghatge, Kunika Lall, Shilpa Shukla, Tamannaah (Telugu Actress made her debut in Himmatwala with Ajay Devgan), Arbaaz Khan, Harman Baweja, Rajniesh Duggall, Shazahn Padamsee, Hrehaan (made his debut opposite Preity Zinta in Ishq In Paris), Arjun Kapoor, Govinda and Govinda's daughter Tina Ahuja
TV STARS: Narayani Shastri, Yash Tonnk, Gouri Tonnk, Maaninee Misshra, Mreenal Deshraj, Dinesh Thakerr, Sharon Prabhakar, Sanjay Gandhi, Arav Chowdharry
DIRECTORS: Rakesh Roshan, Vipul Shah, John Matthew Matthan, Sangeet Shivan, Neerraj Pathak, Sabbir Khan, Ashu Trikha, Rakeysh Omprakash Mehra, Prem Raj
PRODUCERS: Sajid Nadiadwala, Vijay Galani, Pravesh Sippy, Shyam Bajaj, ,Vivek Singhania, Krishan Chowdhary
MUSIC DIRECTORS: Annu Malek, Vinay Tewari (Nikhil- Vinay), Meet Brothers and Mithoon

"SUPREME does not come but sends humans to heal situations in life . Those who can understand , all changes for them, those who do not understand, keep waiting for things to change all life." – Niraj Mancchanda

Stirred to take action to find out more about your own life and life path using your name and birthdate? Contact Niraj Mancchanda!
If you would like to explore numerology further then stay tuned to STYLE HEURE for the next article featuring Niraj Mancchanda!