STYLE HEURE  brings to you the latest TV Ad for SPLASH Fashions
SPLASH is Middle East's largest fashion retailer and is part of the Landmark Group, one of the biggest retail conglomerates in the Middle East and India. Splash has grown to over 200 stores and 50 brand stores across 13 countries and has received several industry accolades that include being awarded "Super Brand" status four times in a row. Splash also received awards for the Most Admired Marketing Campaign, at the Retail ME Awards and Most Admired Retailer.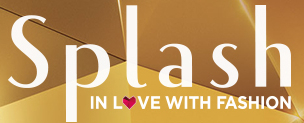 In Love with Fashion
Featuring in the TV AD "Splash Summer 2015 Collection", is the Brand Ambassador, Being Human icon and bollywood heartthrob with mass appeal, Salman Khan along with Arab singer and actress Nicole Saba. Splash has re-defined fashion retail by mastering what runs the internet with their "Splash Summer'15 Collection" ad. It opens in slow-motion with the dashing and dapper Salman Khan and the perspective "Love…love…love…In love with fashion"!
This season, the most splashy fashion ad broke away from the old template, embracing the unexpected plots, suspenseful music, sweeping cinematography and references to Splash's fashion line, no rambling narratives, that creative chess board, gold lustrey effects and bursts of sensuous looks that resonates with the audience.
The ad itself succeeds on many levels, perhaps most of all by capturing the Splash statement of personal style, expression and impeccably stylish settings.
Sit back, turn up your speakers and enjoy the subtle romanticized visual aesthetic, Splash Ad of the Season!